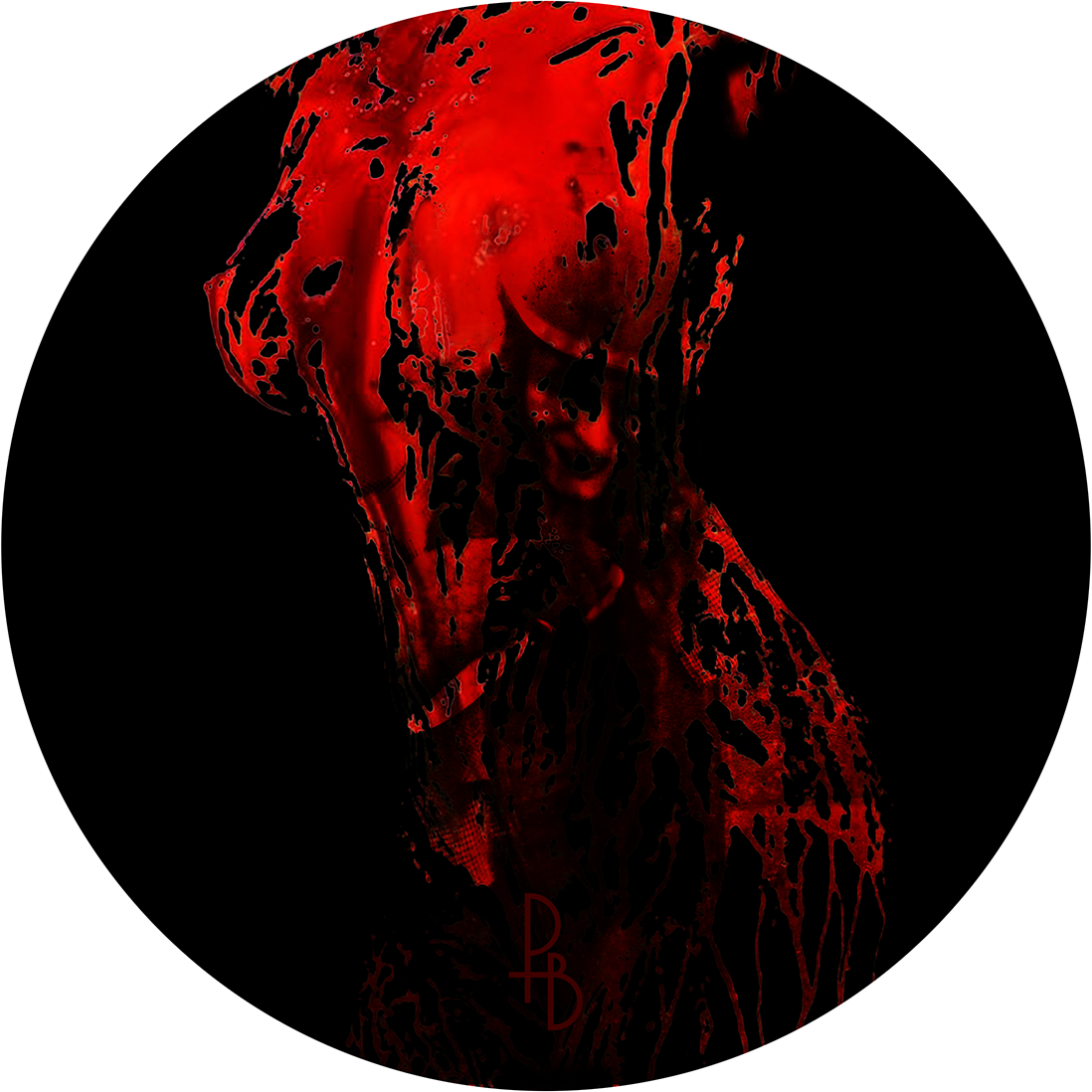 Whitechapel Seasonal Tallow Shaving Soap
What does it smell of?
 Smoke, leather, sweet and dark, Whitechapel is an accord of six notes. Vetiver accommodates the profiles smokey edge, whilst sandalwood and leather reinforce its deep base with their thick richness. A hint of chocolate traces its way through the profile like a wispy London fog and jasmine and ylang-ylang provide a soft floral contrast to the profiles dark heart.
Why is it called Whitechapel

? 
In December 2016 we held a contest where the prize was the winner got to name and outline the scent profile for our Autumn 2017 seasonal soap; Whitechapel is that soap and was named and proposed by a North American Gentleman called Rodney McAlpin.
His inspiration is as follows:
"At the end of Summer in 1888 England, there were 5 murders that all happened in the same place. They call them The Canonical Five, and their deaths memorialised this place. All were different women, but killed by the same man. His name, Jack the Ripper (Leather Apron), who was never caught. The place, WHITECHAPEL. 
1. Mary Ann Nichols (Mother of 5) - Her body was found on Buck's Row (Durward St) which is behind the Underground Train Station. The scent: SMOKE. 

2. Annie Chapman (Mother of 3) - Her body was discovered in the backyard of 29 Hanbury St. On the other side of the street was Old Truman Brewery that made Porters. The scent: CHOCOLATE/CARAMEL. 

3. Elizabeth Stride (Long Liz) - Discovered in Dutfield's Yard off Berner St (Henriques St). A witness saw her with a man that night and said, "Watch out, that's Leather Apron getting round you". The Scent: LEATHER. 

4. Catherine Eddowes (Mother of 3) - Murdered in the south corner of Mitre Square. A flower bed and bench now stand near where her body was found. Scent: LILAC.
 
5. Mary Jane Kelly - Discovered in her bed at 13 Miller's Court off Dorset St. A Rookery of Doss-Houses, a scent you would smell on any given day would be: TOBACCO. The Soap - Leather, Lilac and Tobacco. With a hint of porter (Chocolate and Caramel) and a whiff of Smoke. 
It would be only fitting to name this soap after the place where these women resided and lost their lives: WHITECHAPEL"
Please note Whitechapel is a medium scent strength and we have found it matures with age. 
Attention to detail: Our enterprise is an intimate family operation where we focus on the detail, quality and aesthetic of our products and we focus on you, our customer. An example is how we use our own hands to blend each essential oil accord. These are carefully meted out recipes that are made one batch at a time and added to the just made soap.
N.b. Our soap is a thirsty beast. For a better understanding please take a moment and watch my guide on how to lather.
Ingredients: Potassium stearate, aqua, potassium tallowate (bovine), potassium castorate, cocos lactate, glycerin, potassium safflowerate, potassium shea butterate, lanolin, allantoin, tussah silk and essential oils. Essential oils: vetiver, sandalwood, jasmine absolute, ylang ylang, leather (fragrance oil) and chocolate (fragrance oil).
This content type will accept rich text to help with adding styles and links to additional pages or content. Use this to add supplementary information to help your buyers.
You can use product metafields to assign content to this tab that is unique to an individual product. Use tabs to highlight unique features, sizing information, or other sales information.
Not the usual scent of your typical soap
At first I was not sure how I liked the smell but it began to grow on me. None of the ladies I know liked the smell right out of the container. I like how it leathers up.
Begging letter!
Please, please, please! When will Whitechapel Seasonal Tallow return? I bought two tubs at a 'fair' a year or so ago - it is so wonderful I have used it sparingly, never wanting it to end and now I can't find any! What eulogy can I add to this? Scent is astonishingly masculine/ floral/ unique (on my skin); lather is superb once you get the 'knack' and, given my sensitive/ patchy/ fussy skin, the shave is outstanding - beautiful glide, no nicks or irritations and a genuine pleasure rather than painful chore to use. Pretty please!
My favorite soap
I love the scents of this soap, and the performance is superb! I bought a few while they were still in stock. Hard to find now! I think 3 tubs should keep me going til it comes back around. If you can find it, definitely buy more than one tub. I am not looking forward to the day I run out!
It was okay
I loved the label. I'm all about Jack The Ripper. The scent was different, but dark and loved it (wife did also). The performance though was a little hit and miss for me. At first, I thought the soap was going to create a rich, creamy lather. However, it didn't for me. It gave me protection, but the soap dissipated to a bubbly type foam. I bloomed the soap for over 30 minutes and used a synthetic brush. When I was done shaving, I went to empty the soap from the brush and it was just a fizzy looking remainder, instead of creamy peaks of lather. A little disappointed, but I still plan to use it again. Wish there was a matching aftershave or balm for it. I'd say the scent strength was on the lower to mid end of the spectrum. Maybe a 5-6. The post shave was decent enough. Nevertheless, ymmv.
Hi Joseph,
Great to hear that you're both enjoying the scent and sorry to read about your lather. If I may can I suggest that you shorten the time of your bloom to no more than a minute and use a medium to well hydrated brush.
If you can't get the lather to explode, so long as it's dense in the knot it'll do just fine via a face lather. I hope that helps and please be sure to let me know how you get on.
Kindest regards,
Kerry.
wonderful soap
Excellent glide and excellent condition of the skin after shaving, a very interesting smell, now it is the number one for me! Highly recommend!